To fulfil our mandate, we employ the following approaches to ensure that agriculture is profitable and safe for farmers and consumers.
Market systems development approach
smart/digital farming
climate-smart agriculture
Food traceability and quality systems
Commercial farming
Market Systems Development (MSD/M4P) Approach
Our uniqueness in achieving sustainable change in agribusiness is the use of market systems development approach. Also known as making markets work for the poor (M4p) approach, it assumes a systemic wide view and takes an all-inclusive manner strategy.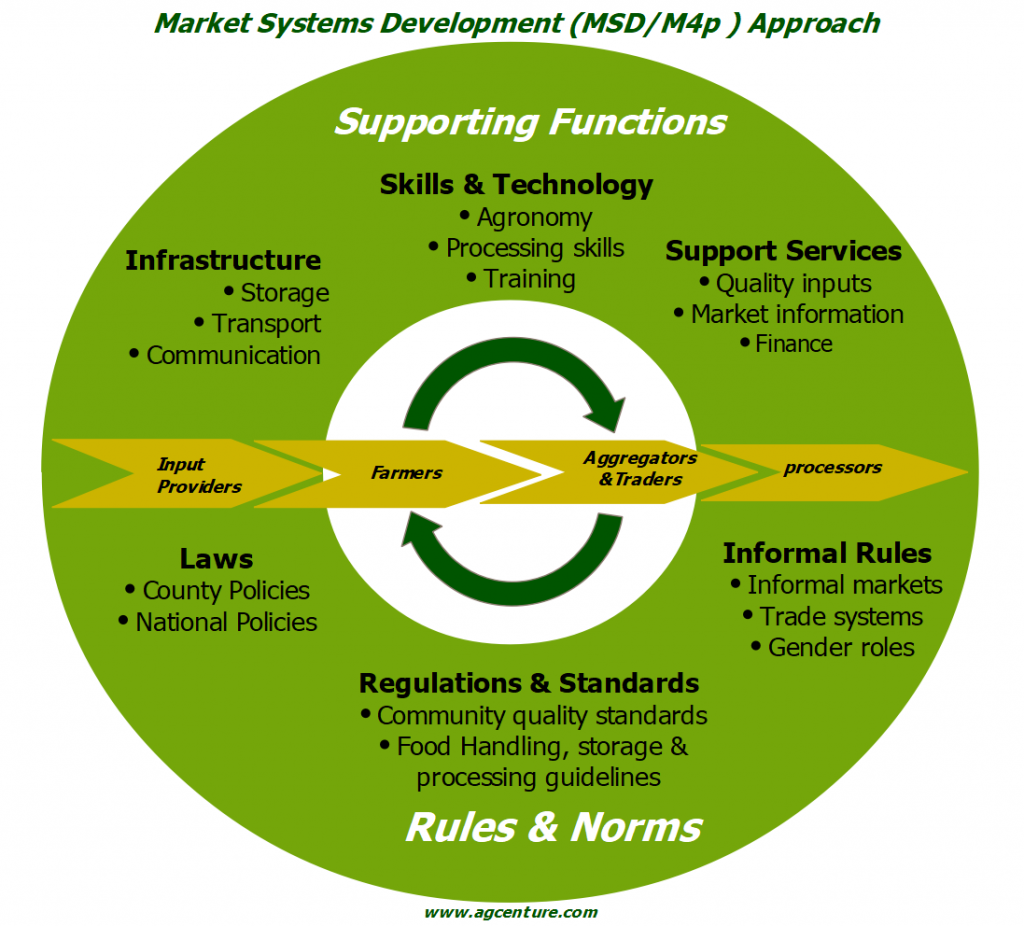 It has three focus areas.
There are many factors that are necessary to achieve efficient transactions in exchange for agricultural goods and services between smallholder producers, their input suppliers and food traders in the local and regional food markets.
These transactions are facilitated by a mix of supporting functions such as infrastructure, support services and ample skills and technology.
The regulatory environment is governed by formal and informal rules and norms. There is the participation of both public and private players across the value chain from producers to consumers.
This approach assesses each stage of the target agricultural value chains in totality. This ensures that all direct and indirect factors that have a bearing on the success of the development project or assignment are taken into consideration. The proposed agribusiness solution is likely to be more inclusive and sustainable for smallholder farmers and the private sector in the transformed, highly specialized and beneficial value chain.
Smart/Digital Farming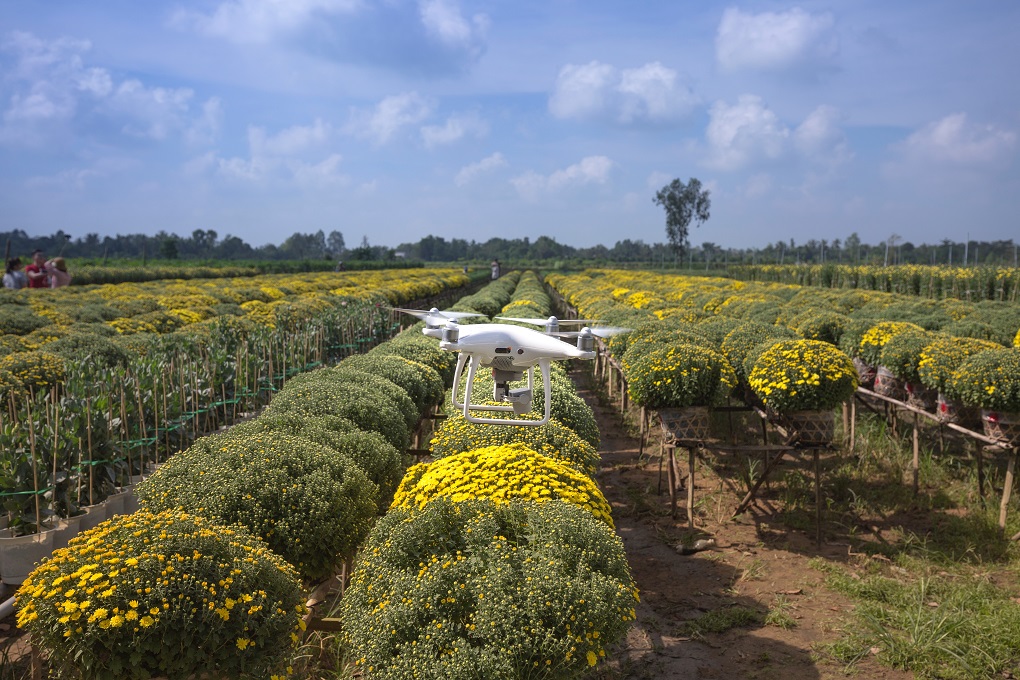 Smart farming is a concept of getting more yields using fewer resources such as land. It promotes the use of the latest technologies, data analytics and innovations such as the use of GPS, soil and moisture sensors and data management. By automating farms and agribusinesses, farmers would make food production and marketing operations efficient and profitable.
We believe by incorporating digital farming would enhance farmers' inefficiency. In this area we focus on five areas; Adoptiong of E-commerce, Automation through use of Management information systems, use of mobile applications in weather forecating, field scouting and logiscitc and other apllicable areas. Other areas are of agricultural websites and blogs to expand your outreach and finally, review, design and ececution of digital strathegy for your farm.
Climate-Smart Agriculture (CSA)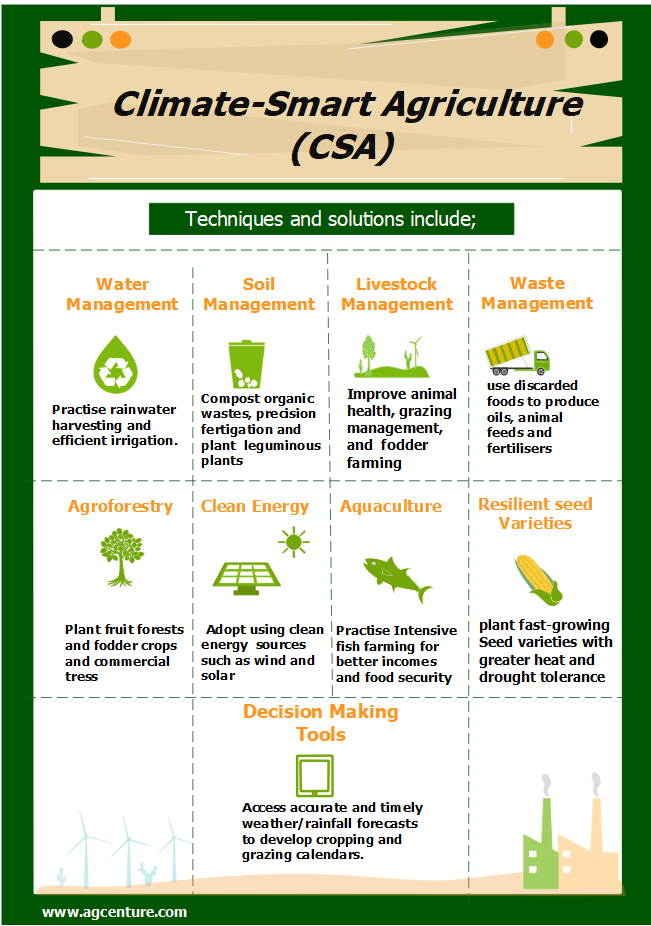 Climate change is the worst risk of modern agriculture. Droughts, Floods and erratic weather conditions have become more severe in the recent past. This is risking the food security and incomes of millions of farmers. We, therefore, advocate for adoption of the latest innovations and technologies in Climate-smart farming solutions to sustainably increase productivity, enhance resilience and reduce GHGs. These solutions include
Food Traceability Systems
Food traceability will no longer be a choice but a necessity in agri-food systems. This has arisen from many incidences of human health from eating contaminated foods with pathogens, pesticides and hormones. It will help you access larger markets and improve food safety and health for your consumers.
It's important for; tracking food products from farm to fork, isolating unsafe food threats, recalling contaminated products when need arise and compliance with international and domestic food safety standards and regulations.
Agcenture approach in promoting food safety include;
Advisory on best traceability systems, solutions and investments for your entire food value chain.
Expand consumers' awareness of food safety issues through training.
Strengthen market actors capacity to comply with domestic and international food safety standards and regulations.
Building institutional capacity to administer food safety systems
Commercial Farming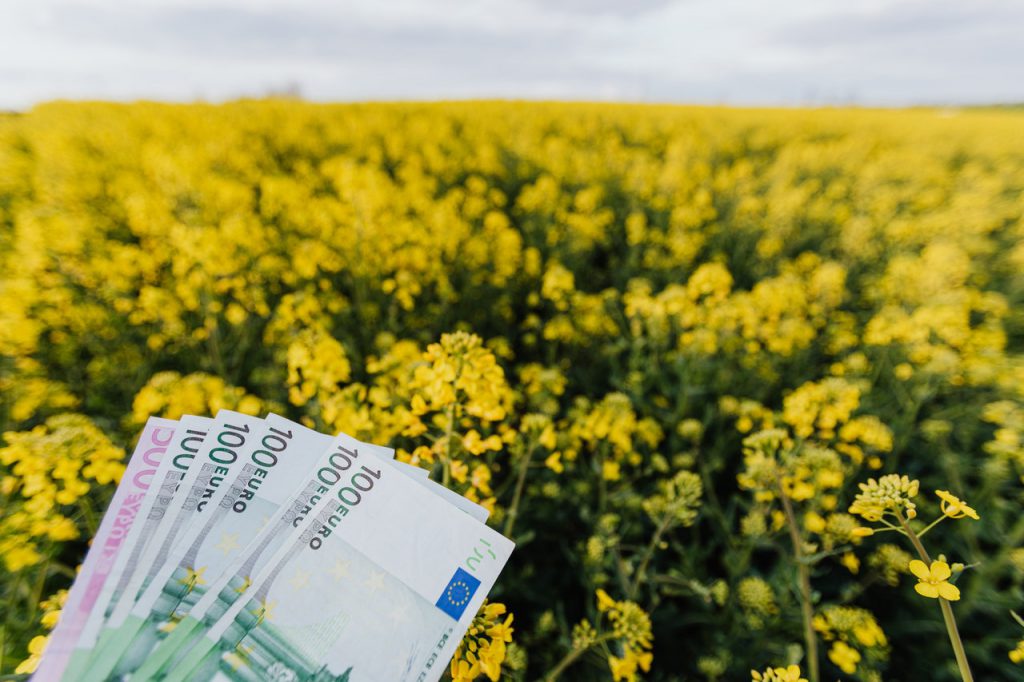 The bulk of Africa's (80% in Kenya) agriculture is practised for subsistence purposes. Consequently, it remains underdeveloped with inadequate investments and efficiency. our approach treats agriculture as a commercial venture (agribusiness) with market actors seeking to minimise their costs of operation and maximise their profits.
Our approaches in agribusiness are;
Enhance productivity and efficiency for farmers manufacturers, retailers, and wholesalers by the latest methods like automation.
Minimize risks through machinery, livestock and crop insurance.
Improve investments in the sector by seeking appropriate agri-financing including credit and grants .
Entrench profitability policies for our clients through diversification and value addition in your operations.